12 Health Benefits Of Garlic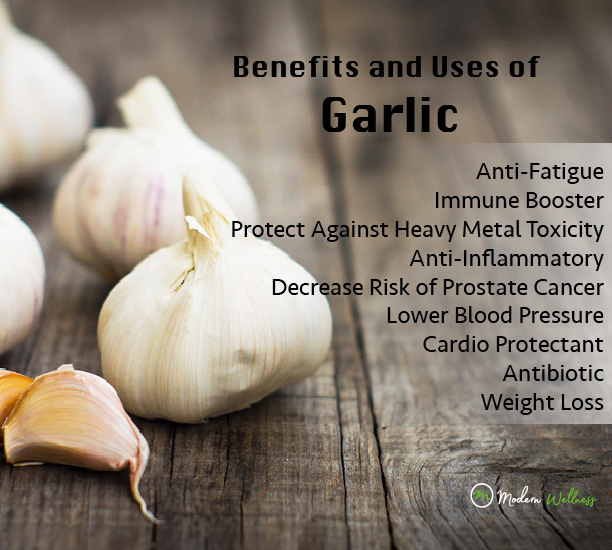 History & Use
Garlic is one of the oldest cultivated plants in the world and has been grown for over 5000 years.1  Garlic is part of the allium family, which includes onions, leeks, and shallots. Garlic is grown all throughout the world and is a popular cooking ingredient used in many modern dishes as well as cuisines from many cultures. Throughout history2, garlic has been used for medicinal purposes, as well as a prominent spice in the diets of many cultures. Many of the health benefits in garlic are mainly due to a sulfurous compound called allicin, which becomes active when a garlic clove is chopped or crushed. Garlic is also low in calories and high vitamins and minerals like C, B6, B1, Manganese, Copper, Selenium, Phosphorus, and Calcium3.
Why you should include garlic in your diet every day:
There are so many great reasons to add garlic to your daily diet.  Also if you don't like the taste of garlic, or don't want your date to be chased off by your garlic breath, you can get it in a tablet form both odor free
 or not.
Sources
Christy is the wife to 1, mother of 3, lover of health, wellness, the beach, and sunshine. She is passionate about living an inspired life and loves to inspire others to live life at their fullest. You can find her online educating others on how to live a more natural lifestyle, especially on how to use essential oils.
---
---