Garden Gutter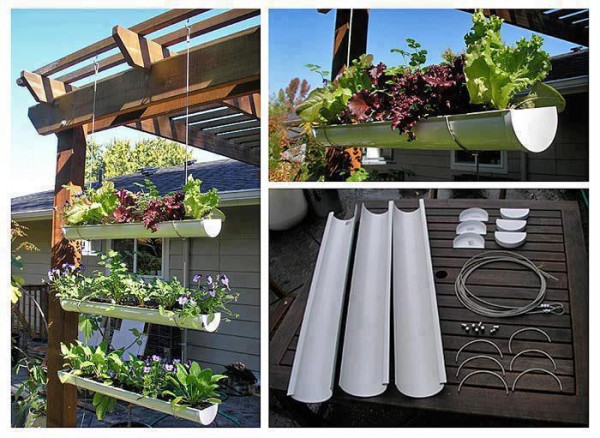 Spring cannot come soon enough!! I am itching to get my hands in some dirt. I love gardening. Not only does it provide my family with fresh produce but there is something so therapeutic about spending time in the soil. Most of my seeds have arrived and I am dying to get them started so when the snow stops falling and it warms up I will be ready!
I saw this brilliant idea today and had to share it!
A Gutter Garden!
It's cute! It's functional! It's space saving! I'm thinking strawberries!
To see how to make this clever little hanging garden visit Good Home Design.
---
---