Health Benefits of Celery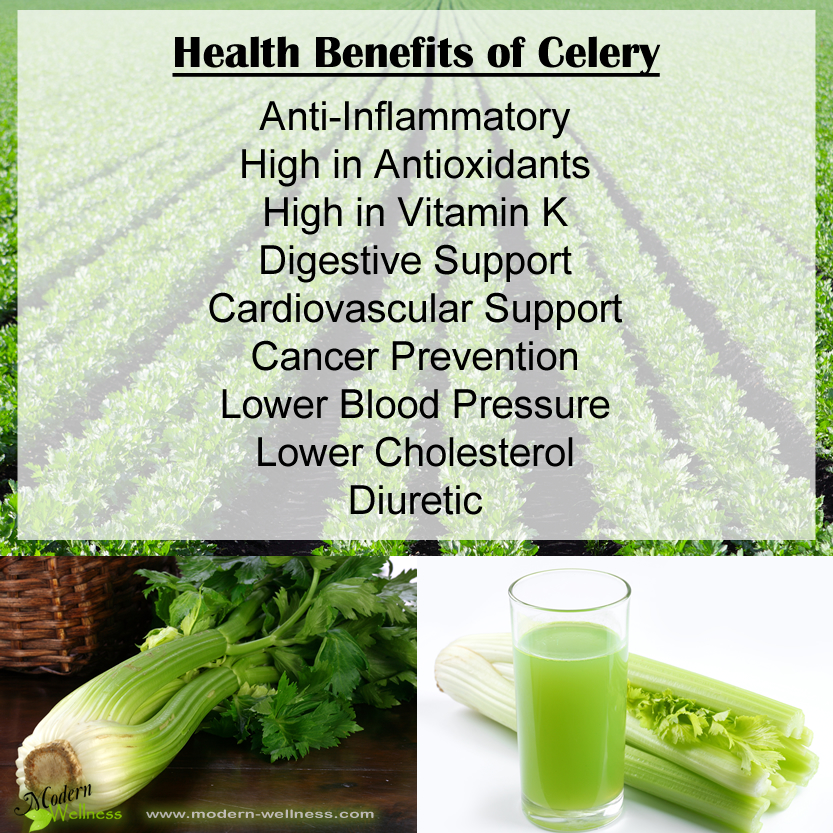 Celery? Is it really healthy? I know it tastes better with peanut butter or ranch dressing. I do like it in my salads and I especially love the very inner stalks! Is there really a good amount of health benefits? Yes! I also have to say that we ran out of it the other day and did our morning juice without it and it was definitely not the same!
Recent research has greatly bolstered our knowledge about celery's anti-inflammatory health benefits, including its protection against inflammation in the digestive tract itself. In addition to well-known antioxidants like vitamin C and flavonoids, scientists have now identified at least a dozen other types of antioxidant nutrients in celery. The antioxidant support we get from celery is largely due to its phenolic nutrients that have been shown to help protect us against unwanted oxygen damage to our cells, blood vessels, and organ systems.
As you can see celery is very high in Vitamin K. Incase you don't know what is important about Vitamin K here are a couple of reasons you want it.
Allow your blood to clot normally
Help protect your bones from fracture
Help prevent postmenopausal bone loss
Help prevent calcification of your arteries
Provide possible protection against liver and prostate cancer
Celery is also good to consume for the following reasons:
Digestive Support
Cardiovascular Support
Lower Blood Pressure
Lower Cholesterol
Diuretic
You don't want to leave out this important ingredient in your diet…and certainly not in your juice! It makes it taste lots better. 🙂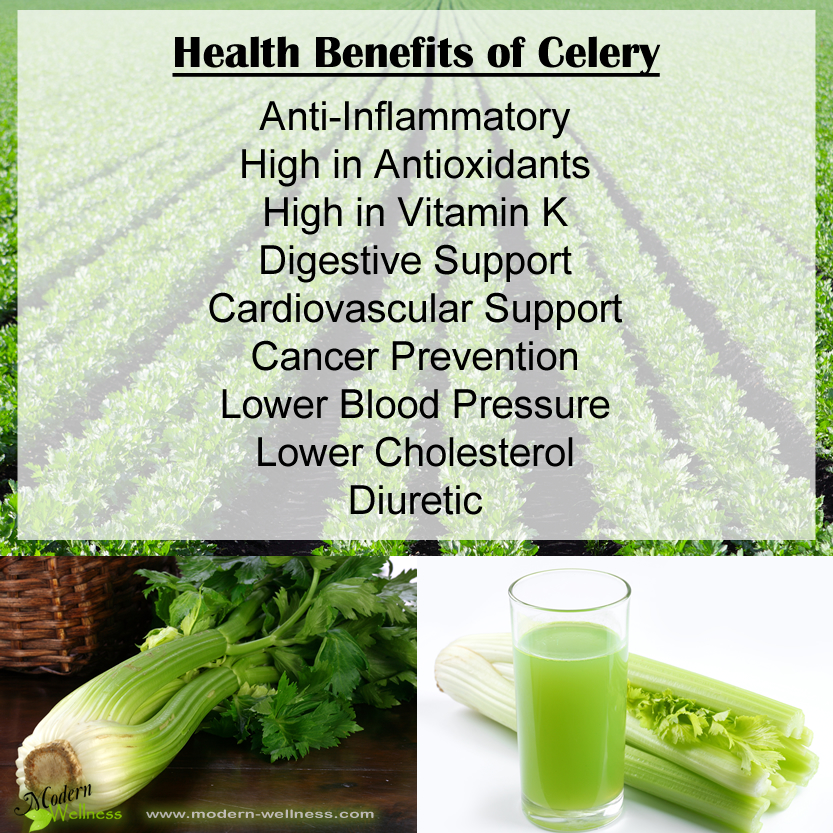 Interested in growing your own celery at home? Click here!
Sources:
www.whfoods.com/genpage.php?tname=nutrient&dbid=112
---
---