Creamy Sweet Potato Broccoli Soup
This is my 4-yr-old daughter's favorite soup right now.  She gobbles it up without question, while repeatedly telling me how I'm the best cook in the whole world. 🙂  It's also very easy to make, and oh so good for you!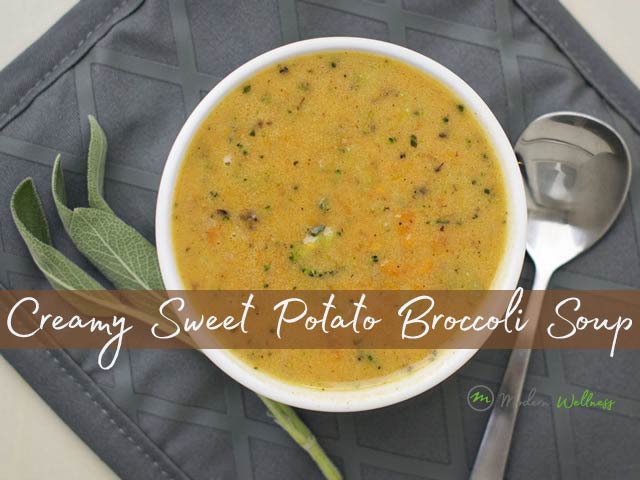 Peel the sweet potatoes, and carefully cut into thin rounds. Place in a large stock pot and cover with water. Add a dash of salt and bring to a boil. Turn down heat to medium-high, and cook potatoes until fork tender, about 15 minutes. Drain potatoes, and place in a large bowl, and mash with a potato masher. Set aside.

Put oil in a large sauce pan and heat over medium heat. Place the diced onions and garlic into the pan and cook, stirring occasionally for 3 minutes.

Add the minced broccoli to the pan, and cook for 4 minutes, stirring occasionally.

Add the chicken broth to the pan, and boil for 2 minutes. Put in the coconut flour and coconut milk, and whisk, while boiling for another 2 minutes.

Add the salt, pepper, nutmeg, chili powder and sage.

Now add the 3 cups of mashed sweet potatoes, and mix well, adding more chicken broth if needed, and taste test for salt level.

Serve with optional bacon crumbles, good quality sour cream and/or raw shredded cheese
Becky Foster
I'm a mother, a singer, a military wife and a health food lover, who has always had a passion for clean eating. Once my daughter became gluten-sensitive, I made it my mission to create recipes that she and the rest of my family would enjoy, and that were also enjoyable to make. Through that experience I found that gluten-free living can be simple, healthy and very tasty too!
---
---