Our Review of Juicers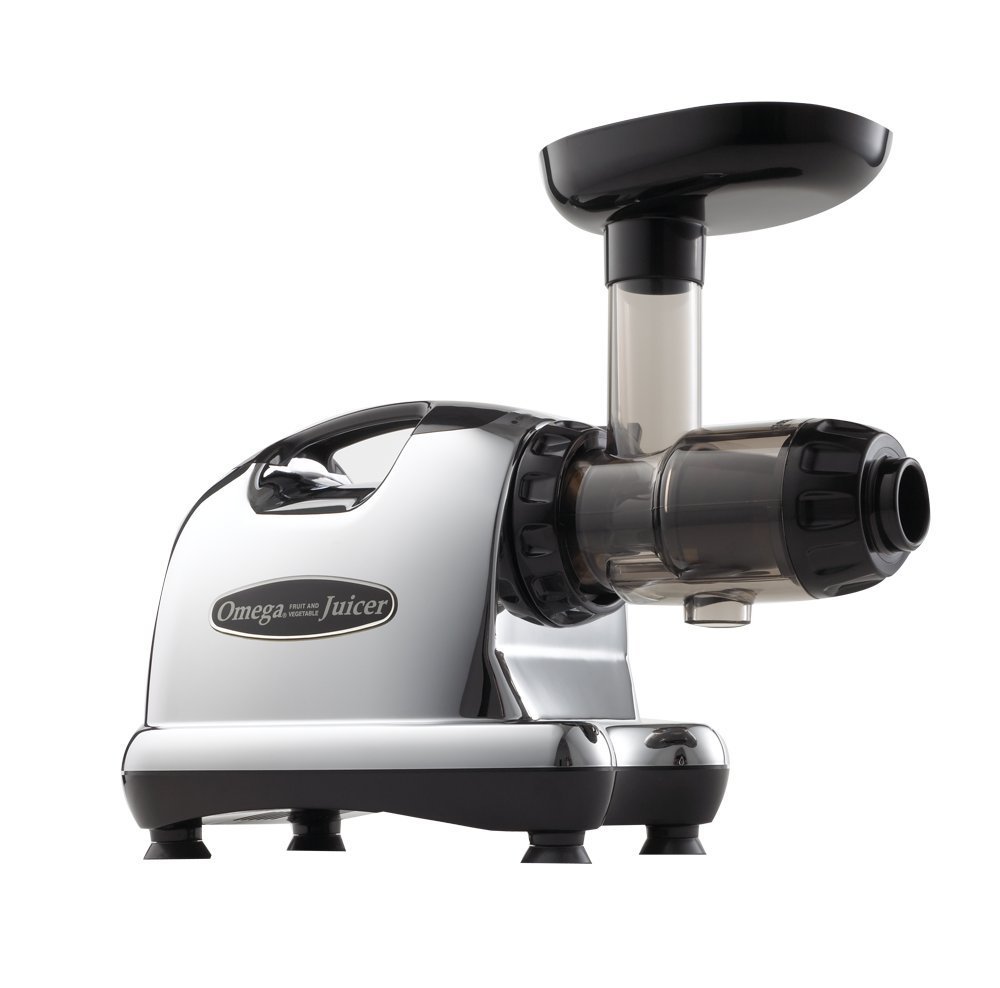 Four years ago we watched a documentary called Fat, Sick and Nearly Dead. Uplifting title I know but seriously I love this show. I also love what it taught us! My husband was diagnosed with non-alcoholic Fatty Liver Disease three years ago. When the doctors told him there was nothing he could do to heal his liver, this was where he turned to first, along with several other natural options. Juicing has been so good for him and for our whole family. I'm not recommending everyone go on a juice fast but if it feels right for you, then by all means. I think most people could get a huge amount of benefits just from juicing once a day or a few times a week.
Over the past four years we've tried out a few different juicers. Here are the ones we've tried and what we thought of each of them.
Our Review…
This was a good juicer and it is one of the more affordable juicers you can get. If you're just getting ready to try out juicing and money is tight, this is probably the one I would recommend. It doesn't get all of the juice out of the pulp but you'll get a decent amount out and you can use the rest for compost or to bake with. The clean up is a little time consuming and you want to make sure to do it thoroughly each time, otherwise it builds up on the blades and you get less and less out of your juicer over time. 
Our Review…
We bought this juicer about two years ago and have really liked it. The pro is that it gets every bit of juice out of the pulp. It is considerably dryer than what you get from the Jack Lalanne juicer above. It is very good at chewing through whatever fruits or vegetables you feed into it. The cons however are that the prep time is so much more because you have to cut everything into a size that can easily fit down the one inch tube. You also need to rotate what you feed into because apples can turn into applesauce in the tube so you have to send down something that will help push it through (like a carrot). So it is a little temperamental but it does a great job juicing. It does cost about three times the amount of the Jack Lalanne. 
Our Review…
This juicer is our newest purchase. We got it earlier this year and absolutely love it! So much so that we actually take it with us in our camper when we travel. It takes most full size fruits and vegetables so you don't have a lot of prep time, it's easy to clean, and has a great output. It costs about the same as the Omega juicer above so if it's a toss up between the two of them, this is the one I would choose again and again! 
---
---